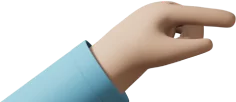 Contextual advertising
Contextual advertising from 7SITE web studio
Stages of work
01
Project analysis
Site audit
Collection of semantics
Work on the project begins with its analysis. We study the niche, unique selling propositions and benefits of the project. Then we audit the site and collect the semantic core (keywords) to launch them in advertising.
02
Forming hypotheses
Creating a structure
Setting up advertising
Then the PPC specialists of the 7SITE web studio form hypotheses and build the structure of the advertising account according to the media plan. After that, the setting of advertising campaigns starts according to the structure.
03
Analysis of results
Optimization
Regular reporting

This step is repeated weekly. After the launch, we regularly analyze the results, optimize advertising campaigns, and provide reporting.
Our values
Creative
and a fresh look

Quality performance
obligations

Attention
to the details