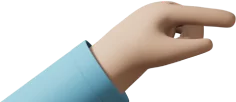 Integrated digital marketing
Integrated Internet Marketing from 7SITE Web Studio
Stages of work
01
Project analysis
Competitor analysis
Channel identification
In the first stage of work on the project, we analyze the client's product, its unique selling propositions and advantages. We also analyze competitors by at least 10 criteria and determine the advertising channels that we will use to promote the product.
02
Target audience analysis
Campaign creation
Analytics setup
The second stage is the dress rehearsal before the launch. We analyze the target audience, set up campaigns and an analytics system.
03
Campaign launch
Accurate analysis
Scaling
Then our marketers launch campaigns and regularly enter data into a table that is monitored by the entire 7SITE team in order to have a complete picture and make the right decisions about the launch of new creatives / channels / bundles. The last step of successful promotion will be the scaling of all working links and a multiple increase in sales in the business.
Our values
Creative
and a fresh look

Quality performance
obligations

Attention
to the details