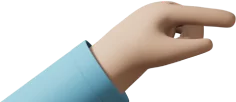 Corporate websites
Creation of a corporate website for a company
Stages of work
01
Brief filling
Site structure
Prototyping

Work on the project begins with filling out a brief. Based on the brief, together with the client, we form the site structure and develop a prototype.
02
Website design
Website layout
Website testing
Then we proceed to the design of the site, its development and testing. This is an extremely important stage, after which the site gets rid of all possible errors and vulnerabilities. All pages, application forms and interactive elements are checked.
03
Site acceleration
Search engine optimization
Site presentation
After that, the site is accelerated loading, its primary search engine optimization and presentation. At this stage, the client receives a completely finished website, all accesses and 3 months of free support.
Our values
Creative
and a fresh look

Quality performance
obligations

Attention
to the details