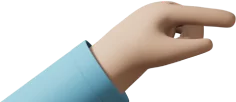 Website support
Website support from 7SITE web studio
What is included in the website support?
01
Smooth operation of the site
Ensuring the smooth operation of the site includes constant monitoring of the hosting, as well as solving problems that have arisen due to which the site becomes inaccessible to users.
02
Site Security
Ensuring the security of the site includes setting up all the necessary security systems, eliminating the possibility of hacking the site and quickly resolving problems that have arisen in connection with attacks on the site.
03
Updating and content management
Updating and content management includes site administration, assistance in publishing and updating content, as well as finalizing the site and fulfilling the tasks set by the client.
Our values
Creative
and a fresh look

Quality performance
obligations

Attention
to the details